Biography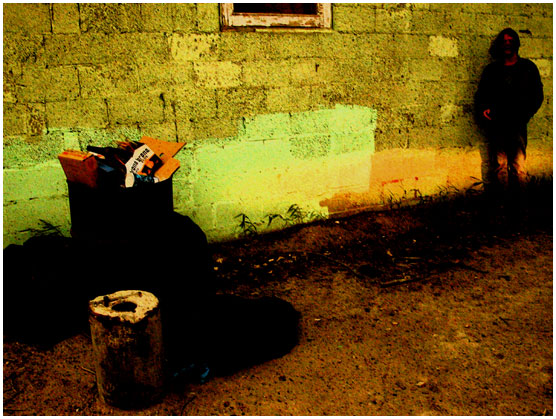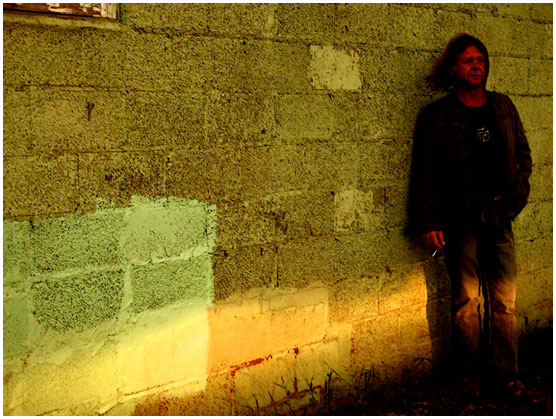 * * *
Born in 1952, Study: Academy of Fine Arts in Gdańsk,
Graduated from professor Kazimierz Ostrowski studio in 1981
Working in: painting, sculpture, graphic, photography, design
* * *
In the past attempts to make a system or find a direction when creating my art, produced no fruitful result.
This led me limit the number of possibilities, to cut the excess of stimulating causes and to destroy any programs or system.
I then decided to throw away all limits and restrictions and to be guided by the subconscious.
In my life I aspire to recognize absolute truth.
My way of realizing this is to destroy and discard any superfluous knowledge,
habits or information and to follow instead the flow of new ideas and concerns which I came across by accident on chance.
I see my paintings as a screen on which to project archetypes of ancient information which are hidden in man's brain.
On the pictures themselves - paint, materials and event (the moment) have a very strong influence on the creation of the icongraphy;
they are the stimulus to construct signs, signals and elements which in turn lead to philosophical and aesthetic considerations.
- I accept no programs in my life and art.
- drifting and finding - discovering my Inner Universe - this is the essence of my art.
* * *
contact:

phone: +48609216877

e-mail: szmidel.art@wp.pl
* * *
* * *

EXCHIBITIONS
solo and group

* * *

1984

Galeria Rzeźby - Warszawa Poland

1985

Galerie Tolerance - Hamburg Germany
BWA - Skierniewice Poland
Paryż France
Turku Abo Finland
Kotka Finland
Galeria Zbrojownia - Gdańsk Poland

1986

Kreishaus - Siegburg Germany

1987

BWA - Sopot Poland
DESA - Katowice Poland
Galeria ART - Gdańsk Poland

1988

Ifjusagi Haz Galeriajaban - Pecs Hungary
Galerie Tolerance - Hamburg Germany
DESA - Katowice Poland

1989

BWA - Sopot Poland
Townhall - Subotica Yugoslawia

1990

Hotel Mrągowia - Mrągowo Poland

1991

Galeri 1814 - Eidswoll Norway
Airport Hotel - Bergen Norway
Pawen School - Wiedeń Austria

1992

Galeria Dzwonnica - Kazimierz Dolny Poland
Galerie Tolerance - Hamburg Germany
Ifjusagi Haz Galeriajaban - Pecs Hungary

1993

BWA - Sopot Poland

1994

Galerie Le Lavoir - Mougins France
Pallacio Pretorio - Certaldo Alto Italy

1995

AOK Gallery - Unna Germany
Mediateque du George Sand - Paleiseau France
Galerie Tolerance - Hamburg Germany
Galeria Kocioł Artystyczny - Kraków Poland

1996

Galerie Impuls - Nafels Switzerland
Im Gartenflugel Ziegelbrucke - Glarus Switzerland

1997

Galerie Tolerance - Hamburg Germany

1999

Galeria Kocioł Artstyczny - Kraków Poland

2000

Galeria Lufcik - Warszawa Poland
Galeria Kocioł Artstyczny - Kraków Poland

2001

Manderscheid Germany

2002

Town Gallery - Tijsno Croatia
Csoporti Horda - Pecs Hungary

2003

Galeria Wirydarz - Lublin Poland

2004

Galerie Tolerance - Hamburg Germany
SIEMENS - Warszawa Poland

2005

BWA - Skierniewice Poland
Gallery Ranijna - Dubrovnik Croatia
Galllery Don Luka - Korcula Croatia

2006


Galeria Mito - Artysta Miesiąca - styczeń - Warszawa Poland
Silver Art Group galeria - czerwcówka z artystą...MAREK SZMIDEL w Nałęczowie - Poland
Galeria VLTAVIN - Czech
Studio M - Telimena - Miss World - Warszawa - Poland
Galeria Wirydarz - Lublin - Poland

2007

Galeria Kocioł Artystyczny - Kraków - Poland
Galeria Izdebska - Łazorek - Kazimierz Dolny - Poland
Csoporti Horda - Pecs Hungary

2008

Art Palace "Villa Bianki" - Drogobych Ukraine

2009

Galeria Izdebska-Łazorek - Kazimierz Dolny

2010

Galeria Tygiel - Gdynia
Kawangarda - Warszawa

2011

Galeria TAB - Warszawa
Novotel Garden Gallery - Warszawa

2012

Matecznik Mazowsze-Centrum Folklorystyczne - Otrębusy

* * *

* * *